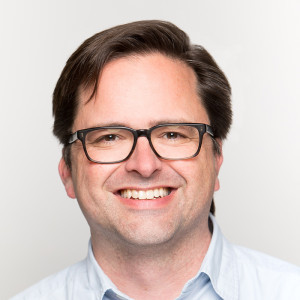 Rodney is one of 22 candidates for the 2019-20 Board of Directors election. ONA members as of Sept. 9 are eligible to vote between Sept. 11 and Sept 27. Learn more about the election process and check out Rodney's vision for ONA.
Rodney Gibbs is chief product officer of The Texas Tribune, where he is responsible for the Tribune's big-picture digital vision and tactical implementation. Leading collaborations between editorial, engineering and design, he oversees a portfolio of products supporting the Tribune's journalism, user engagement and sustainability.
Prior to joining the Tribune, Rodney founded and sold two mobile app and game companies. (One of his game products, Qrank, was a cult hit among news junkies, thanks to its innovative use of current events, location-based awards and social gameplay.) Active in Austin's media community, Rodney has served on a number of boards, including his city's NPR and PBS affiliates; the Austin Film Society; and the Austin chapter of Hacks and Hackers. Rodney mentored a young man for eight years with Big Brothers Big Sisters and served on that organization's board for two terms. He mentors college fellows with in the Tribune's newsroom and volunteers as an admissions interviewer for his alma mater, Rice University.
Outside of work, Rodney is passionate about travel, film, record collecting and swimming holes. Given his druthers, he'd be coaching his son's baseball team, watching old musicals with his daughter or cooking with his wife.
Website: http://texastribune.org