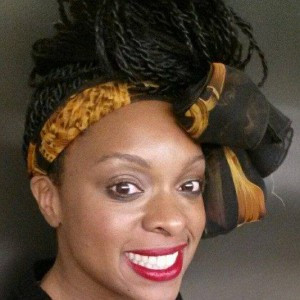 Imaeyen is one of 22 candidates for the 2019-20 Board of Directors election. ONA members as of Sept. 9 are eligible to vote between Sept. 11 and Sept 27. Learn more about the election process and check out Imaeyen's vision for ONA.
Imaeyen Ibanga is a senior producer and presenter with AJ+. She manages a team that produces long-form videos focused on contextualizing domestic and international news.
In February 2018, her team's work expanded beyond its home on YouTube. They launched the show "Because Facts" on Facebook Watch to cover "the details that matter."
Imaeyen is also a founding member of Advocates for Inclusion and is on the Online News Association's board of directors and loves all things cats.
Website: https://www.youtube.com/playlist?list=PLZd3QRtSy5LN2ZNBU4AcMosrZKJfflg8Q