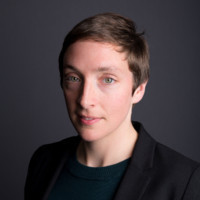 Celeste is one of 22 candidates for the 2019-20 Board of Directors election. ONA members as of Sept. 9 are eligible to vote between Sept. 11 and Sept 27. Learn more about the election process and check out Celeste's vision for ONA.
Celeste LeCompte is the vice president of business development at ProPublica, where she works primarily on partnerships, product, and strategy. As a former reporter and editor, she brings a focus on developing business opportunities that are aligned with editorial and audience interests to her work on "the business side" of media organizations.
In 2009, she helped launch Gigaom Research, a successful experiment in online subscription products, first as its editor and then as the director of product, overseeing consumer sales and partnerships with major media organizations. She also co-founded and managed the Climate Confidential, an award-winning reporting project that raised more than $60,000 in crowdfunding to cover the intersection of technology and environment for a year; Climate Confidential collaborated with national and local media partners, winning national and local awards.
In 2015, she was a Nieman Fellow at Harvard University. She has also advised on product development and content strategy for media companies, nonprofits and corporate clients. She is an incoming board member for the Council for the Advancement of Science Writing and member of the advisory board at MICRO, a nonprofit building tiny, moveable science museums to expand access and enthusiasm for science to everyone.
Website: http://propublica.com