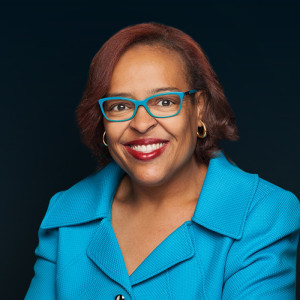 Benét is one of 22 candidates for the 2019-20 Board of Directors election. ONA members as of Sept. 9 are eligible to vote between Sept. 11 and Sept 27. Learn more about the election process and check out Benét's vision for ONA.
Benét J. Wilson is the associate editor for travel + rewards for MagnifyMoney.com and CompareCards.com. She is also the founder and editor-in-chief of Aviation Queen LLC, a freelance aviation/travel writing business. She serves on the boards of the Online News Association and Mercer University's Center for Collaborative Journalism. She is also the immediate past VP-Digital of the National Association of Black Journalists.
Wilson chairs ONA's Membership-Audience Committee, and serves on the Governance Committee, along with the Students and Diversity advisory groups. She has served as a judge and organizer of the CNN Diversity and HBCU Digital fellowships, and moderates the MJ Bear fellowship panel at the yearly conference.
Wilson is a strong advocate for media diversity, mentoring and career navigation. She has moderated workshops and webinars on topics including digital journalism, branding and social media for ONA and other journalism organizations. She's also a Google News Initiative tools trainer.
Wilson graduated from American University in Washington, D.C., with a B.A. in broadcast journalism. She is an Air Force brat, a student pilot and resides in Baltimore, Md.
Website: https://www.linkedin.com/in/benetwilson/