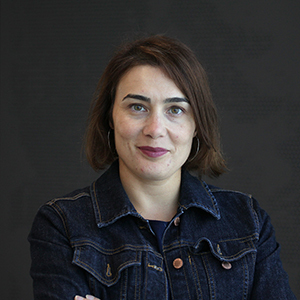 Angela is one of 22 candidates for the 2019-20 Board of Directors election. ONA members as of Sept. 9 are eligible to vote between Sept. 11 and Sept 27. Learn more about the election process and check out Angela's vision for ONA.
Angela Pacienza is Head of Experience at The Globe and Mail, a senior masthead role that combines oversight of programming, editing and visual journalism teams. She focuses on closing the gap between storytelling and audience while leading and designing new approaches to digital, print and video journalism.
From breaking stories as a beat reporter at The Canadian Press to launching Canada's first video wire service and overseeing a massive newsroom re-org at The Globe and Mail, Angela's speciality is driving culture change to create more nimble, inclusive and forward thinking newsrooms.
Angela is currently co-Chair of ONA's Toronto chapter. She is part of the ONA Women's Leadership Accelerator, class of 2018, where her project focused on inclusion and its positive effects on news coverage and audience growth.
Website: http://www.theglobeandmail.com