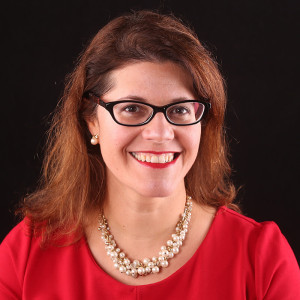 Teresa is one of 22 candidates for the 2019-20 Board of Directors election. ONA members as of Sept. 9 are eligible to vote between Sept. 11 and Sept 27. Learn more about the election process and check out Teresa's vision for ONA.
Teresa E. Frontado is the Digital Director of WLRN, South Florida's NPR member station. She is an award-winning journalist with more than 20 years of experience working for media organizations in the U.S. and Latin America, including CBS Miami, Univision Network, the Miami Herald Media Company, El Nacional (Venezuela) and El Universal (Venezuela).
Teresa specializes in helping newsrooms navigate the complexities of digital transitions while incorporating new platforms and technology for storytelling and engagement. Her favorite part of her current job is working with reporters to figure out the best way to tell their stories on digital platforms. Among other things, she has made water flow on the WLRN homepage for a project, produced a series of Facebook Live videos to raise awareness during the Zika crisis and put together an animated video to illustrate the effects youth gun violence.
Teresa has been a Knight-Wallace Fellow at the University of Michigan, a New York Times Fellow at the Maynard Institute for Leadership at Harvard University and attended the Poynter Leadership Academy. She obtained her Journalism degree from the Universidad Católica Andrés Bello in Caracas, Venezuela, and has two Master's degrees from Tufts University and the University of Miami.
Website: http://wlrn.org