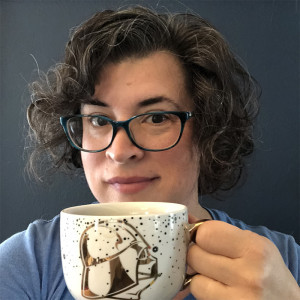 Staci is one of 22 candidates for the 2019-20 Board of Directors election. ONA members as of Sept. 9 are eligible to vote between Sept. 11 and Sept 27. Learn more about the election process and check out Staci's vision for ONA.
Before relocating from the Bay Area to Southern California for a full-time teaching position at the University of La Verne, Staci was Engagement Editor for Global Press Journal, an award-winning digital publication that produces high-impact news stories from some of the least covered regions of the world.
Staci was journalist-in-residence at Notre Dame de Namur University and previously taught digital media courses at San Francisco State University and the University of Tennessee. Staci earned her master's degree in journalism from Kent State University. Her research interests include social bots, social media metrics, digital and social media innovations in teaching.
She was associate director of digital and social media at the Stanford School of Engineering, senior internet marketing manager for Lucasfilm, innovations project manager for E.W. Scripps Newspaper Interactive, multimedia project manager for MSN Money and a community manager for CBS Interactive.
Staci is a long-time member of the Online News Association and a member of Journalism and Women's Symposium.
Staci was honored with the Distinguished Service to Journalism Education Award by the Journalism Association of Community Colleges in 2013. Her work in digital media has been recognized by the Society of Professional Journalists and the Kansas Professional Communicators.
Website: http://laverne.edu/directory/person/staci-baird/