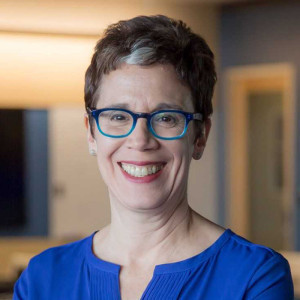 Maryanne is one of 22 candidates for the 2019-20 Board of Directors election. ONA members as of Sept. 9 are eligible to vote between Sept. 11 and Sept 27. Learn more about the election process and check out Maryanne's vision for ONA.
Maryanne Reed has been Dean of the WVU Reed College of Media since 2004. She is also a professor in the journalism program and has been a member of the faculty since 1993. Before coming to WVU, Reed was a broadcast reporter and producer, and she has produced several award-winning documentaries and long-form stories for regional and national television.
Since Reed's tenure as dean, the college has experienced record enrollment in its graduate and undergraduate programs, including its award-winning master's degree program in Integrated Marketing Communications, the nation's first online IMC graduate program.
Reed has led major curriculum and programmatic changes, including revisioning the journalism major to be digital- and audience-first, launching new majors in interactive media design and sports and adventure media, and leading development of the college's Media Innovation Center.
Reed was named the national 2016 "Scripps Howard Administrator of the Year" award. She served as President of the Association of Schools of Journalism and Mass Communication in 2016-2017, was named a "West Virginia Wonder Woman" in 2016 by WV Living Magazine, and is a past recipient of the West Virginia Associated Press Broadcasters Association's "Significant Achievement in Service to the State" award.
Website: http://reedcollegeofmedia.wvu.edu