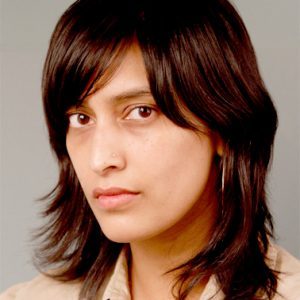 Shazna Nessa joined The Wall Street Journal in March 2017 as Deputy Managing Editor, Global Head of Visuals. She leads the organization's strategy for visual journalism with oversight of the graphics, photography, design and news developer teams.
Prior to that, Shazna was director of journalism at Knight Foundation, where she developed initiatives and grants to support innovation in the field. She has 18 years of newsroom experience, having started her career in technology and interactive design. Previously she was a deputy managing editor at the Associated Press, with oversight of editorial products. In that role she played a key role in the creation of AP's first mobile, social media and data teams. Prior to AP, Shazna worked at Conde Nast Portfolio.com, overseeing interactive stories and video.
Shazna taught the inaugural "design for journalists" course at CUNY and is on the board of advisors for the Tow Center at Columbia University and the Journalism + Design program at the New School.
Shazna was born and raised in London and graduated from the Sorbonne in Paris with a Bachelor of Arts in French and English. She was a 2008 Sulzberger fellow and a 2014 John S. Knight journalism fellow at Stanford University.
Website: http://journalists.org/profiles/shazna-nessa