Join us for an informal facilitated discussion and meetup to share experiences and lessons learned as women founders.
Location Note: Level 5, Room 502 is only accessible by elevator. The elevators are on the OPPOSITE side of the lobby and Levels 2, 3 and 4 from the escalators.
This session is designed for:
Women who have launched a startup
Or who have started a major initiative within their home organizations
And those who are hoping to do so!
Moderator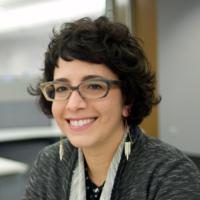 Jennifer Brandel
CEO, Hearken
@JenniferBrandel • Visit Website