There is so much data out there — but how do you find the good stuff? How do you know what types are quality vs. should be avoided? And once you have that data, what are interesting ways you can share the information with your readers? This session is a deep dive into all of these questions. Through small groups, you'll learn about innovative ways to source data as well as tools and best practices for creating beautiful, interactive, and cutting edge ways to visualize information.
This session is designed for:
Journalists feeling stuck in their research methods and looking for new ways to source information.
Designers, developers, and journalists curious about new tools and ideas for data viz, including maps, AR, gamification, and more.
Newsrooms (of any-sized budget) interested in engaging their audience in different ways.
Speakers
Moderator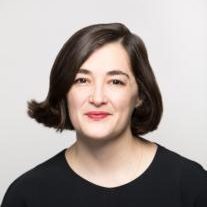 Darla Cameron
Data Visuals Editor, The Texas Tribune
@darlacameron • Visit Website
---