While some of the ONA18 sessions will be broadcast via a live video feed, the rest require a team of dedicated volunteers to record and bring to the ONA community as audio. This year, the ONA18 Audio Team is really showcasing their talents by launching the ONA on Air podcast.
Led by Erika Aguilar, who initially pitched the podcast, the team will highlight snippets from conference sessions and conduct exclusive interviews with attendees. The feed will be available on Soundcloud, Google Play, Apple Podcasts and Stitcher.
Full-length recorded sessions will also be available via Soundcloud — as well as through the listing on the ONA18 resources page — as they become available.
Meet the Audio Team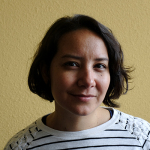 Erika Aguilar | @erikaaaguilar
Erika Aguilar is a podcast producer at KQED public radio in San Francisco. She works on the station's local, storytelling news podcast called The Bay. Most of Erika's journalism experience has been in radio, but she considers herself to be a digital native. This will be her second year at the ONA annual conference. This year, Erika is leading a team of volunteer audio journalists at ONA18 in Austin to produce original content for ONA's new podcast, ONA on Air.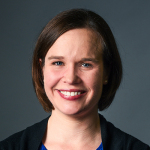 Camille Phillips | @cmpcamille
Camille is the education reporter at Texas Public Radio in San Antonio. She grew up in southwest Missouri and worked at St. Louis Public Radio for about four years before moving to Texas last year. When she lived in Austin as a baby, it snowed for the first time in years. This past winter south Texas had snow once more, but she swears she had nothing to do with it.
Evelyn Moreno | @EvelynM581
Evelyn Moreno is a bilingual multimedia journalist who recently graduated from the University of Texas at Austin where she majored in journalism and minored in geography. She is passionate about covering the environment, issues affecting marginalized communities, immigration and more and has previously interned at Democracy Now!, the Knight Center for Journalism in the Americas and Texas Parks & Wildlife Magazine. When she is not reporting she can be found at a park or a concert.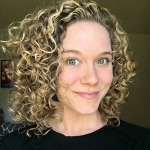 Olivia Allen-Price | @oallenprice
Olivia is the editor and host of KQED's Bay Curious podcast, a show that explores listener questions about the San Francisco Bay Area. She has more than a decade of experience in digital media and audience engagement. She previously worked at The Baltimore Sun and The Virginian-Pilot, and is a graduate of Elon University. She enjoys cappuccinos and running in the mountains.