The ONA18 Social Team provides live coverage of conference sessions, visual highlights on ONA's Instagram and — new this year! — a daily recap delivered through the conference newsletter. Whether you're an attendee trying to keep up with sessions or someone following the conference from afar, you can count on the team to curate the best content at ONA18.
Social Team Chair
Ron Nurwisah | @boyreporter
Ron is a senior audience development editor at HuffPost Canada. He's worked for more than 10 years in various aspects of digital media. He can be found running through the streets of Toronto.
Team Members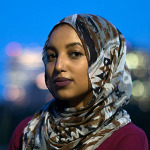 Nesima Aberra | @NesimaAberra
Nesima is the audience engagement editor at The Center for Public Integrity, a nonprofit investigative newsroom in D.C. Originally from Arizona, she moved to the Bay Area after college to work in nonprofit communications. She came back to the journalism world at the craziest but also most interesting time. Nesima is passionate about community-driven media and storytelling with impact. In her free time, she enjoys eating donuts, writing poetry and working on a novel.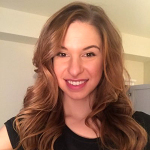 Gina Cole | @Gina_Cole_
As engagement editor for The Seattle Times, Gina oversees editorial strategy for newsletters, alerts, social media, commenting and reader interaction. Beyond reaching new audiences, Gina's team works to help the newsroom deepen its relationship with existing audiences, ultimately influencing their decisions to subscribe. Gina also helped lead some of The Times' efforts in the Knight-Lenfest Newsroom Initiative, aka Table Stakes, throughout 2017.
Marina Fang | @marinafang
Marina is a reporter at HuffPost, covering breaking news and the intersection of politics and culture. Before that, she was an associate politics editor, doing a variety of tasks, from reporting to running HuffPost's politics social media accounts. Originally from Pittsburgh, Marina lives in D.C. and enjoys exploring the city, watching and writing about movies, and channeling Liz Lemon.
Nic Garcia | @NicGarcia
Nic is a reporter for The Denver Post's state politics team. He helps cover elections, the statehouse and other statewide issues. Most recently he was Chalkbeat's engagement editor. His hobbies include reading as many political newsletters as he can find.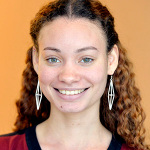 Mariya Lewter | @MariyaCLewter
Mariya is a social media producer for NBC Boston and NECN. Born and raised in Atlanta, she attended the University of Georgia and worked for several newspapers in the state as a sports writer and digital producer before making the move to New England.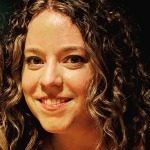 Laura Mazade | @LMazade
Laura is the consumer experience director for the Lansing State Journal in Lansing, Michigan. She previously held roles as a copy editor, page designer, assistant editor and digital editor. Laura is from Michigan, but has worked at newspapers in Steamboat Springs, Colorado, and Bowling Green, Kentucky.
Kimeko McCoy | @KimekoM
Kimeko is a social media producer for The Atlanta Journal-Constitution. When she's not working on social platforms, she volunteers on the video team, writes stories for features and is currently delving into the world of podcasts. Outside of the office, she serves as secretary for the Society of Professional Journalists, Georgia chapter. She's also mom to a 14-year-old lab/dachshund mix and believes tacos are essential to a healthy diet.
Gracie McKenzie | @graciemckenzie
Gracie is the social media editor for CityLab, The Atlantic's sister site focused on the future of cities. She grew up in the Pacific Northwest and previously worked in public radio, as a digital producer for NPR's Here & Now and The Diane Rehm Show. This will be her third ONA conference and her second time on the social team, but (somehow) her first visit to Austin—so please send outdoor activity/veggie taco/bookstore recommendations.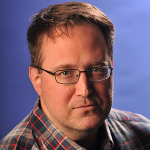 Alan Riquelmy | @ARiquelmy
Alan is a staff writer with The Union newspaper in Northern California. A reporter for almost 16 years, Riquelmy currently covers county government, cops and courts. He regularly incorporates social media in his reporting through live tweeting and Facebook Live, notably at contentious public meetings about cannabis. This is his third ONA conference.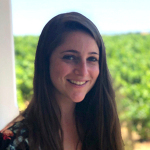 Colleen Shalby | @CShalby
Colleen is an engagement editor at the Los Angeles Times where she experiments with narrative storytelling, multimedia and social media to produce stories that will connect with new and existing readers. Previously, she worked for PBS NewsHour in Washington, D.C. This will be her third ONA conference and her first time in Austin.
Mallorie Sullivan | @MallorieSullivn
Mallorie is the social media manager for the Cincinnati Enquirer. A graduate of Ohio University, she's also held stints as a digital producer, multiplatform editor and copy editor throughout the Midwest and East Coast. When she's not checking Twitter, she's eating ice cream, watching reality television and doting on her very good dog, Ollie.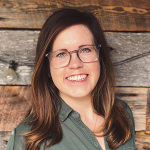 Mary Willson | @mary_willson
Mary is an engagement editor for 6AMCity, a media startup which engages local communities in five southeast cities by creating conversational content in a daily newsletter format (often described as a "local Skimm"). Mary was part of the founding team, and led their flagship publication in Greenville, S.C. (GVLtoday) before moving to Asheville N.C. to launch a local arm (AVLtoday) there. Previously, she was with the USA Today Network in Fort Collins, Colorado where she also attended Colorado State University.
Coordinators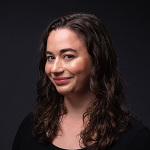 Laura Bertocci | @LEBertoc
Laura is a communications consultant for the Online News Association, contributing to outreach for the conference and other ONA programs. She works often at the intersection of journalism and community, helping newsrooms and news professionals share knowledge, support each other, and evolve the industry while occasionally writing, editing, or photographing the news herself (in fact, she can perform just about any function in a newsroom). In addition to her work at ONA, she is a copy editor at Mic and assistant to feminist journalist Ann Friedman.
Karolle Rabarison | @karolletiana
Karolle oversees communications for the Online News Association and serves as the staff liaison for the ONA18 Social Team. She's a digital strategist and community builder with experience working on technology and human rights initiatives across the Americas, Africa and Asia. Her proudest Halloween costume: Ragnar Kjartansson's Woman in E.