There are many ways to explore the music scene while you're in town for ONA18 — Austin's "live music capital of the world" nickname is well-earned. When conference sessions wind down each day, grab a few of your journalism friends and tune in to what the city has to offer.
Here's a selection of live music spots downtown and a few just east of downtown. Keep an eye on their show listings as we get closer to conference week!
Interactive maps provided by WeMap
Downtown Austin
Elephant Room. This venue has been the heart of the city's jazz scene since 1991. In this no-frills spot tucked away in a cozy cellar under a strip of swanky restaurants on Congress Avenue, hundreds of signed dollar bills tacked to the ceiling count as decor, and Austin's top players are all regulars. The club hosts free happy hour shows from 6 to 8 p.m. on weeknights. 315 Congress Ave.
Parker Jazz Club. This newcomer to Austin's basement jazz scene, co-owned by Austin jazz-lifer Kris Kimura, provides a more upscale experience with a polished look and a full menu of craft cocktails. Experience live music Tuesday-Saturday. 117 W. Fourth St. #107B.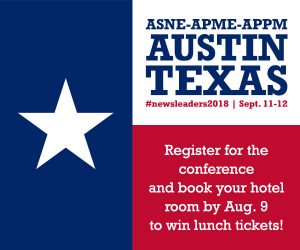 Antone's. The fourth iteration of the storied club founded by blues enthusiast Clifford Antone more than 40 years ago has an upscale vibe and swanky cocktail selections, but the well-curated calendar still reflects Antone's love of American roots music. The best blues artists in Austin are all regulars, and national greats stop through regularly. Stop by for music most nights with happy hour shows generally starting at 6:30 p.m. 305 E. Fifth St.
Flamingo Cantina. Opened in 1995, it's one of the few live music venues to weather the typhoon cocktail of change that's shaken Dirty Sixth Street. The club's founding vision is centered on the irie vibes of reggae music, and it also hosts hip-hop, Latin music and other global sounds. The venue features live music Wednesday through Saturday most weeks. 515 E. Sixth St.
The Parish. With brick walls, a wide wooden dance floor and one of the best sound systems in town, this mid-sized room, upstairs in a historic building on Dirty Sixth, is a fantastic place to catch hot locals and buzzy touring artists before they break out onto a bigger stage. The club is open intermittently, check listings. 214 E. Sixth St.
Empire Control Room and Garage. The former automotive shop has been converted into a spacious music hangar that hosts mid-size touring shows and larger local events, with sounds that run the gamut from hip-hop and EDM to rock. Adjacent to the Garage is an intimate indoor room with an excellent A/V system where you can sweat it out on the dance floor or hide away on one of the benches ringing the room. Alternatively, take a break and lounge on a small patio by the least seedy part of Waller Creek. You can see live music most Thursdays-Saturdays. 606 E. Seventh St.
Barracuda. Once home to classic punk rock dive Red 7, this two-stage spot has been transformed into a warm and inviting space that maintains the adventurous spirit of its earlier incarnation. The inside club boasts pool tables at the front and warm wood paneling throughout, and the back patio has a beer garden feel with long picnic tables where you can sit and sip while you take in tunes. Check out live music most nights. 611 E. Seventh St.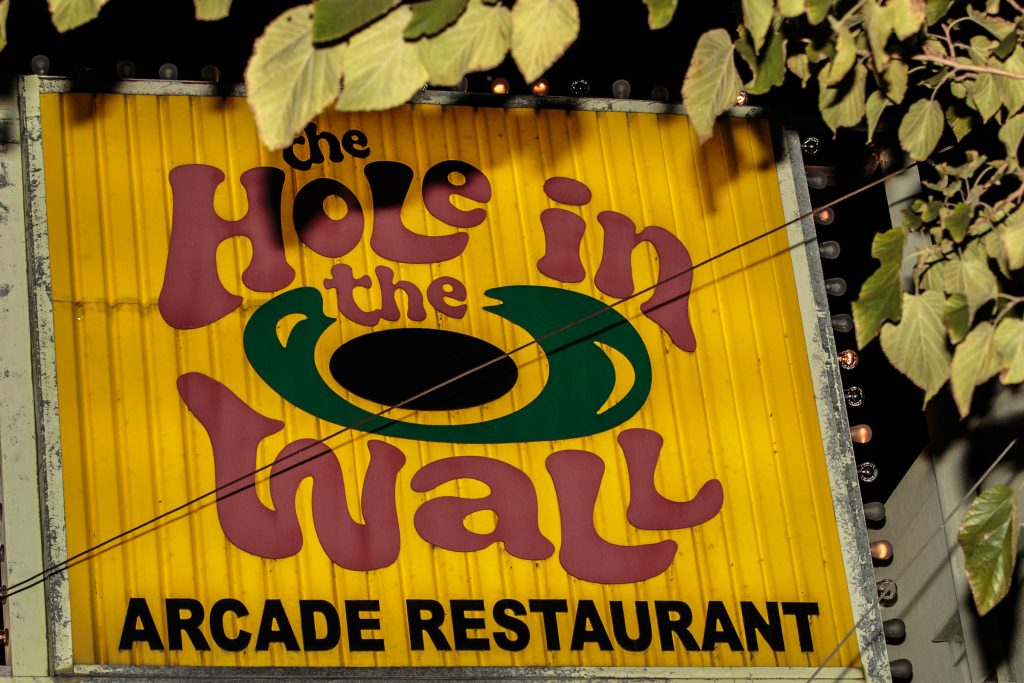 Hole in the Wall. The watering hole across the street from the University of Texas serves as an incubator club for up-and-coming local artists. In the back, vegan restaurant Arlo's serves up tasty grub that even a carnivore can love. See live music most nights. 2538 Guadalupe St.
Cheer Up Charlie's. Owners describe the club as an "ambiguous everybody space [for] LGBTQIA and friends." The space includes a small, often tightly packed, indoor speakeasy and a spacious outdoor patio bordered by a natural rock wall. Their well-curated programming mixes up local bands, DJ nights, poetry readings, drag shows and more. Grab food at the vegan food truck on site. 900 Red River St.
Beerland. The heart of Austin's garage scene is hard, fast and loud. This defiantly unpretentious dive serves cold beer, cheap liquor and the grimiest punk and rowdiest rock the city has to offer. Experience live music most nights. 711 1/2 Red River St.
Stubb's BBQ. In 1968, Navasota native Christopher B. Stubblefield, a former mess sergeant in the last all-black U.S. Army infantry, returned to Texas after the Korean War and opened a barbecue joint in Lubbock. It became a favorite hangout of touring musicians such as Joe Ely, Willie Nelson, Johnny Cash and B.B. King. In the mid-'80s he shut down the Lubbock shop and relocated to Austin. These days the restaurant is a two-stage club with a large open-air amphitheater that hosts big-name touring acts. The indoor room features shows by local artists, smaller tours and a weekly gospel brunch on Sundays. 801 Red River St.
The Mohawk. With a spacious upstairs deck, great sound and an adventurous calendar filled with everything from hip-hop to punk rock, the outdoor stage is one of the best places in town to catch mid-size touring acts. Enjoy the intimate indoor space where you'll see the best emerging artists in town. Features live music most nights. 912 Red River St.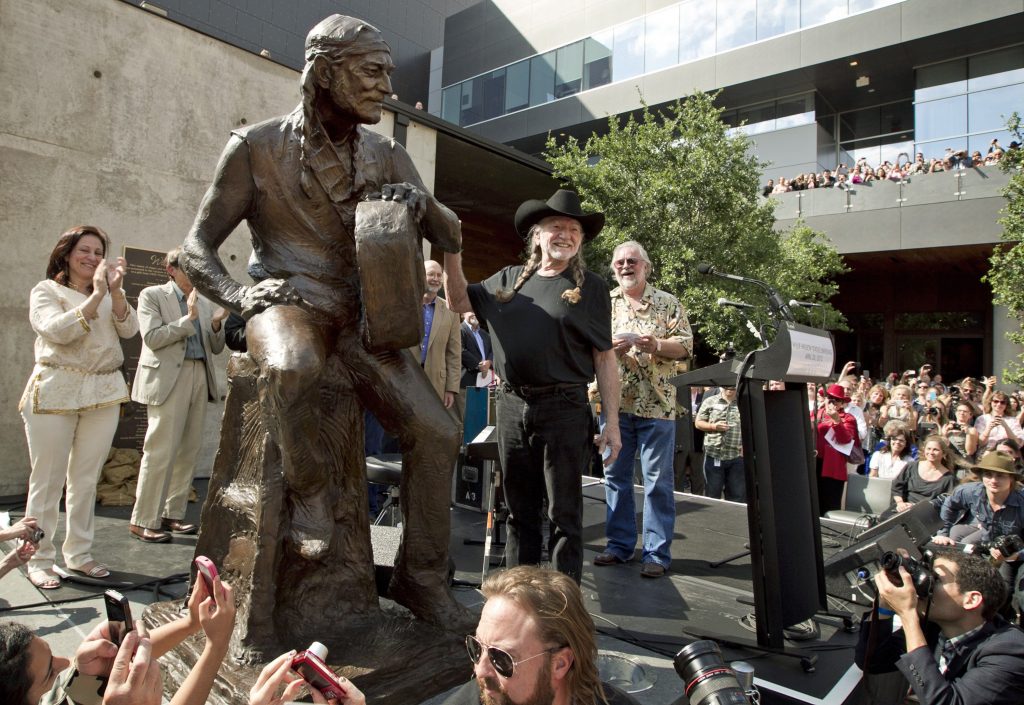 ACL Live. The home base for the storied "Austin City Limits" television show is also the best place in town to see a large touring show. The sound system is excellent, the seats are comfortable and there's not a bad view in the house. Check the website for listings; venue tours are available, too. Note: All conference badge-holders are welcome here during the ONA18 Opening Night Reception! 310 W. Willie Nelson Blvd.
3Ten. ACL Live's little sister venue is a great place to catch smaller touring bands and local acts. Check the website for listings. 310 W. Willie Nelson Blvd.
East Central Austin
Hotel Vegas.The club's reputation as the best place on the eastside to catch loud and rowdy rock 'n' roll and next generation psychedelic experimentation is legitimate. The cozy dive has a spacious back patio with a food truck serving burgers (and veggie burgers) and fries plus hot dogs, corn dogs and more. See live music nightly. 1502 E. Sixth St.
White Horse. This place is the best little honky tonk in East Austin. The club includes an outdoor patio and a food truck serving a wide variety of "bomb tacos" plus sandwiches and burgers. Vegetarian options are available, plus live music nightly and free two-step lessons on Friday and Saturday nights. 500 Comal St.
Skylark Lounge. A tiny hideaway dive that captures the spirit of old East Austin with a roster of old school blues, soul and jazz artists in a cool and kitschy sit-down club. The kitchen serves a variety of pizzas.  See Live music nightly with happy hour most nights. 2039 Airport Blvd.
---
After a brief career as a mediocre bassist fizzled out in the early aughts, Deborah Sengupta Stith started writing about music. She joined the Austin American-Staff in 2004 and since then, she's covered countless albums, bands and music festivals. She's also spent far more time hanging out in bars than she'd care to admit.