ONA's Suggestion Box, open Feb. 28 – March 29, is your opportunity to pitch session ideas and presenters for ONA18. This guest post from Tasha Stewart, Entertainment Editor/Digital at WCPO-TV in Cincinnati, is the first in a series we hope will be useful references if you're considering submitting a pitch.
Our next post covers: What makes for a great pitch
If you're interested in volunteer or other opportunities at ONA18, you can refer to our Opportunities page. For news and updates, follow us on Twitter @ONAConf or subscribe to our newsletter.
---
Full disclosure: When a friend (hi, Samantha Ragland!) asked me to pitch a session with her for last year's Online News Association conference, I almost said no.
First of all: I'm an introvert. Second: Public speaking makes me super nervous (and mildly sweaty). I had attended ONA for several years but had never considered pitching a session. But in the words of my favorite rapper, Jay-Z, "This is the life I chose, or rather, the life that chose me." So I said yes, and ONA accepted our pitch!
Listen, if you're thinking you could never pitch a session, or are considering it but just need a little extra push, I've got you. I legit want this for you. It's a seriously great experience. Here's why you won't regret pitching a session for ONA18 (with a few relevant Jay lyrics for inspiration).
It can elevate your personal brand, i.e. "allow me to reintroduce myself." If you have ideas that could help a fellow digital journalist, why not pitch them? It will position you as someone not only doing the work but also thinking about how we could improve on that work. It also can lead to more opportunities to add your voice to conversations about our industry and put you on the radar of other journalists. Which leads me to …
It's a way to connect with others doing what you do — or want to do. For our pitch, my friend asked the digital director of a public radio station to join us. (Hey, Teresa Frontado!) It was great to get to know her through the process of working together on our presentation. She gave me a look into the world of radio, and her insights sparked cross-medium takeaways I've been able to apply at my TV station.
Aside from the awesome women I pitched and presented with, the people who attended our session were super engaged, asking thoughtful questions and sharing their own experiences. I even got to meet a fellow Baltimore native whose job is similar to mine. She introduced herself after the session, and we bonded over our shared roles and hometown.
Lastly, just remember …
You have literally nothing to lose by pitching. Whether or not you realize it, you know things other journalists don't, and they know things that you don't. It's mutually beneficial to exchange those experiences. Also, the process of drafting your pitch — regardless of whether or not it's accepted — can prove helpful in organizing your insights and inspiring fresh ideas. As Jay says, "I will not lose, for even in defeat, there's a valuable lesson learned, so it evens up for me."
So that said, what are you waiting for? All those interesting sessions at ONA each year wouldn't be possible without smart people like you pitching them in the first place. Go for it!
---
Feeling ready to pitch? Mark your calendar for Feb. 28, when we will open the Suggestion Box. Our next post in this series covered 10 factors that make for a great pitch.
Refer to our Opportunities page if you're interested in other ways to get involved or volunteer with the conference. For news and updates, follow us on Twitter @ONAConf or subscribe to our newsletter.
---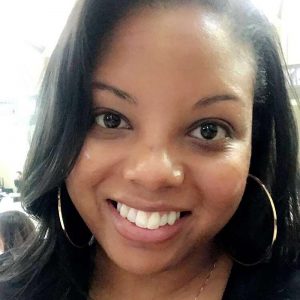 Tasha Stewart directs entertainment coverage for WCPO Insider, the digital subscription arm of Cincinnati's ABC affiliate. As a digital editor, she also leads and collaborates on projects aimed at attracting new audience, ranging from long-form comic journalism features to city-themed emojis to illustrations of user-submitted love stories. She also works with broadcast producers to integrate web content into their newscasts. She is a member of the 2016 ONA-Poynter Leadership Academy for Women in Digital Media.